PLAYBOY "Formula 1 paddock" illustration
This is a wimmelbild-style illustration for PLAYBOY Germany about the formula one paddock. A lot of celebrities are hidden in the picture. Made in vector, based on Nürburgring, Germany.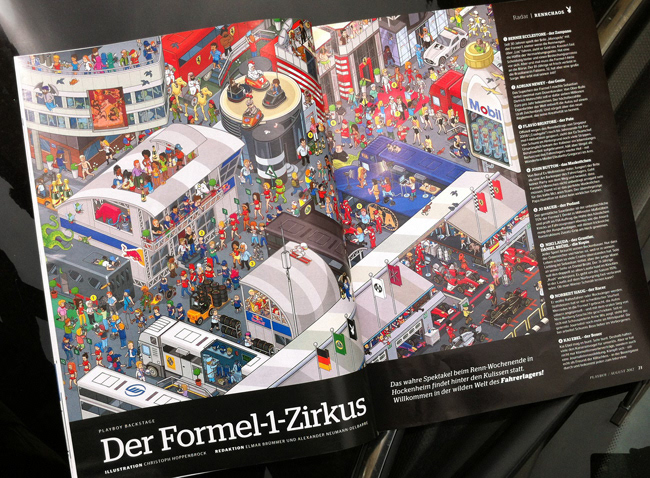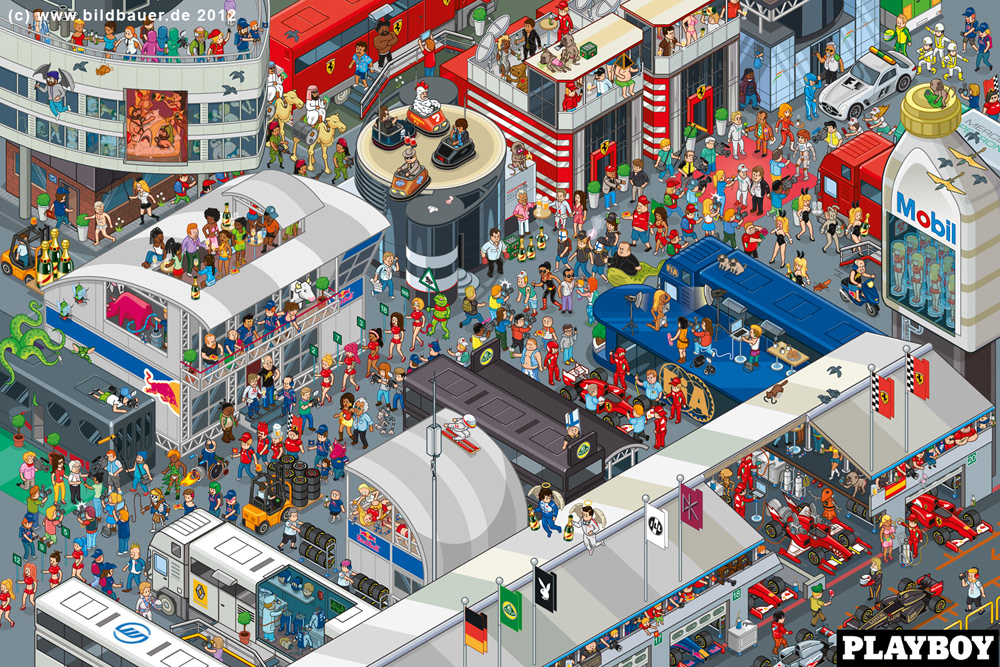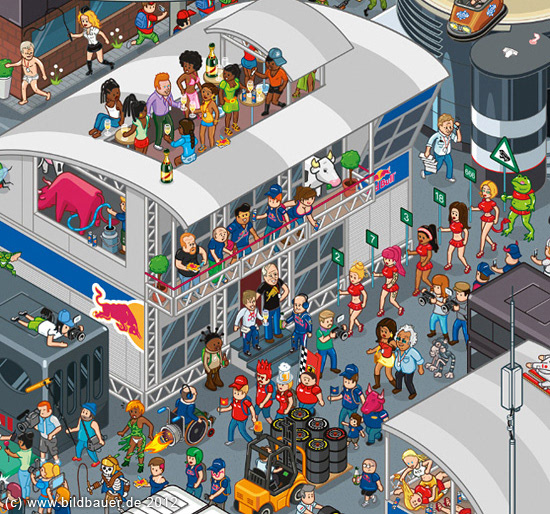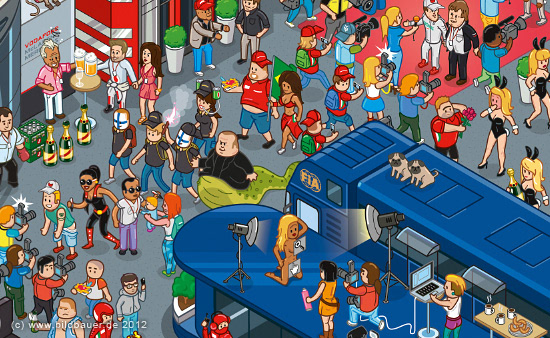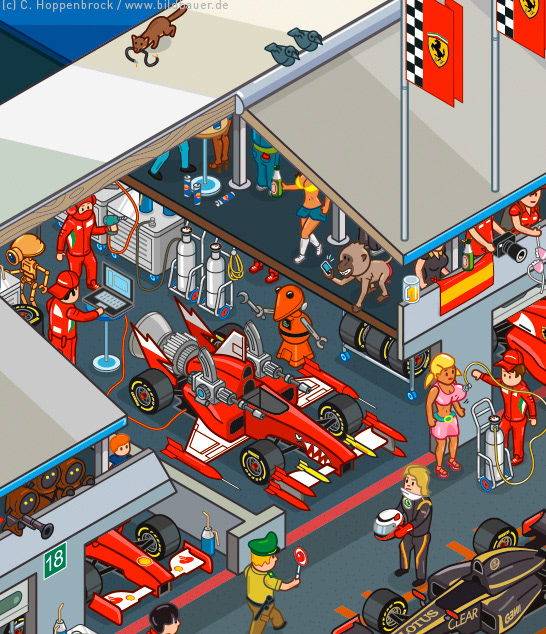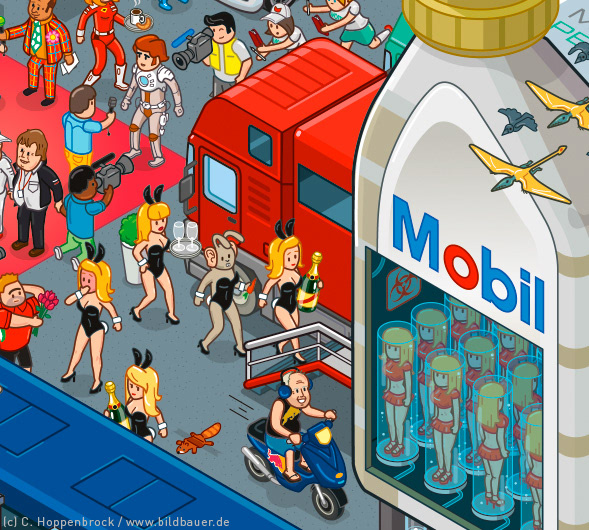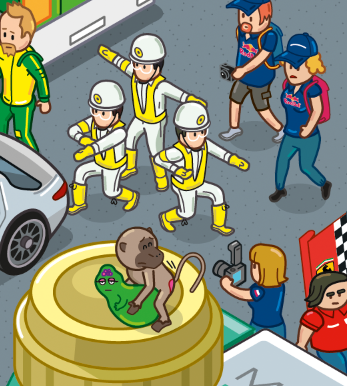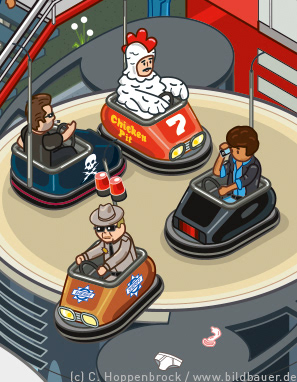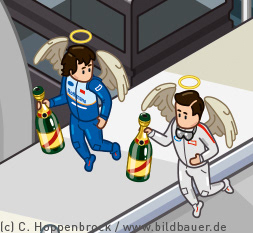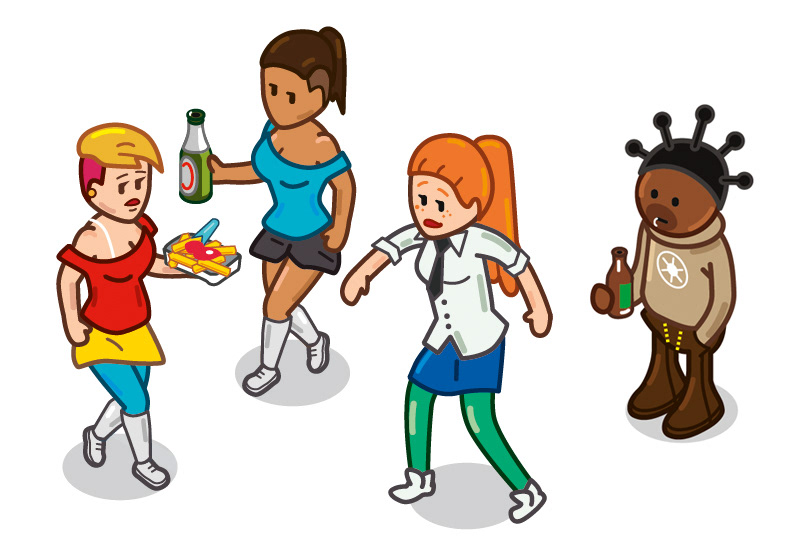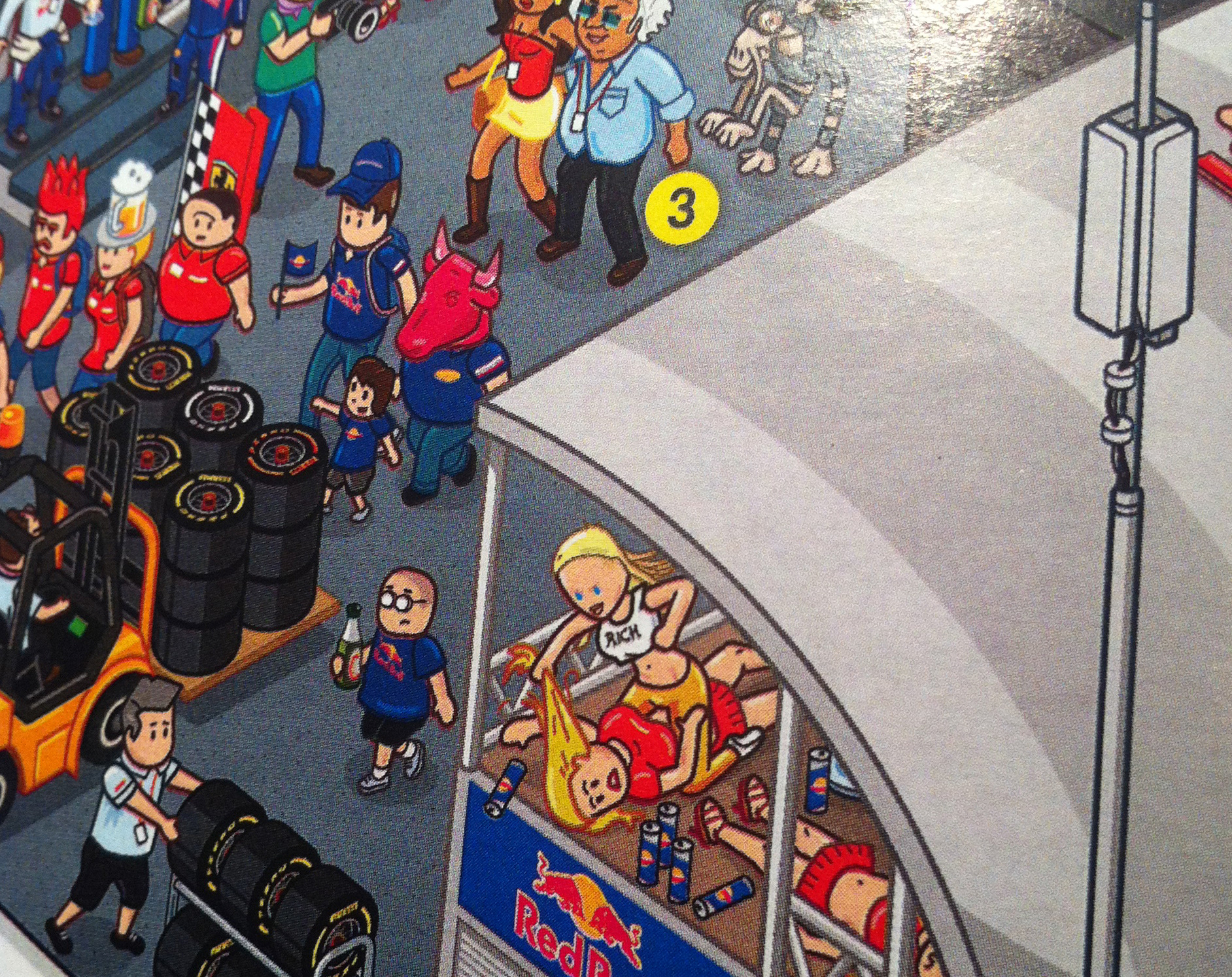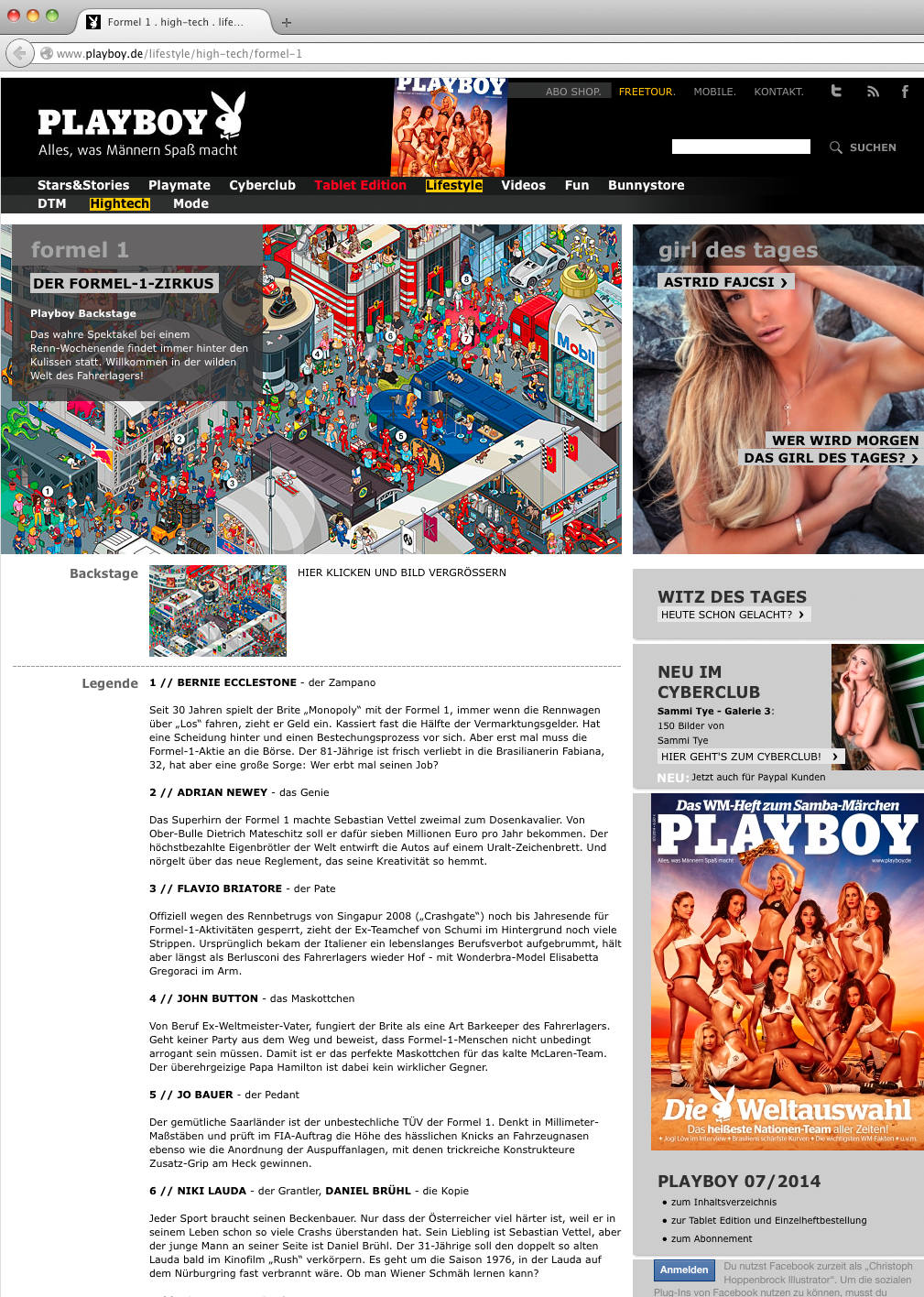 The following celebrities are hidden here:
Beastie Boys (R.I.P. MCA)
Boris Becker
Flavio Briatore
Jo Bauer
Daniel Brühl
Louis C.K.
Jim Clark
Deichkind
Captain Future
1 Gremlin
Kai Ebel
Bernie Ecclestone
Lewis Hamilton
Norbert Haug
3 Jawas
Vladimir Klitschko
Evel Knievel
Knight Rider
Nikki Lauda
Joan Landor
Omar Little
Dietrich Mateschitz
Stuntman Mike
Ali Mitgutsch
Max Mosley
Adrian Newey
Karl Pilkington
Kimi Räikkonen
Riptide-Robot ("The Roboz")
Nico Rosberg
Burt Reynolds
Nicole Scherzinger
Kim Schmitz (Dr. Kimble)
Michael Schumacher
Charlie Sheen
Sebulba
Ayrton Senna
Tom Selleck
Smudo
Kim Dotcom
Sebastian Vettel
Yolandi Visser